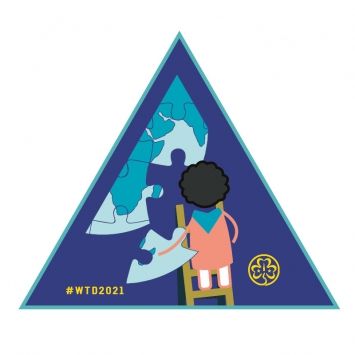 We have started preperations for a virtual county wide Thinking Day!
Below is the save the date flyer to send to parents to allow them to be prepared on the day. The links are 'clickable' so please where possible email to parents rather than printing.
Virtual Thinking Day Save the date
There will be a series of activities released on our YouTube and Facebook channels with videos to follow and get involved with. We will be following the WAGGGS theme for the day along with some additional activities from across the world centres.