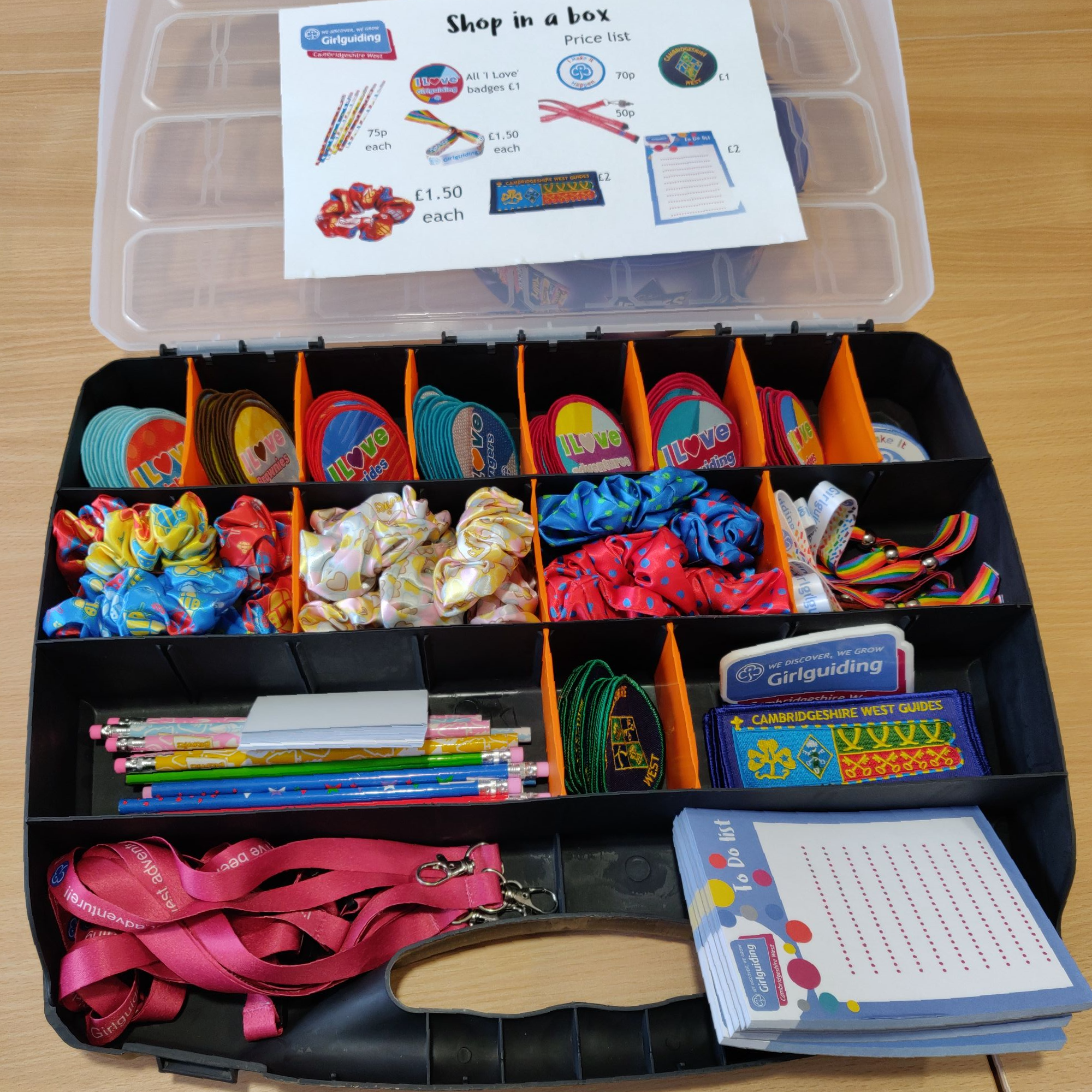 Welcome to our 'shop in a box' booking
We have put together a number of items for you to sell at camps, holidays, events etc whenever you think it's approriate.
By doing so you will get 10% of the earnings for your unit/event. The items are on sale or return and at the end of your event you return the box, along with the monies made for us to replenish. You will need to provide your own float.
To book the box please use the below. Please be mindful if the box shows unavailable the day before you'd like to book it, it's unlikely we will be it replenished in time for your event. In this event please contact the office to see if we can accomodate you.
The box will need to be collected and returned to the office, during office hours. This is is Unit 1, Green Farm, Abbotts Ripton, PE28 2PF ///headline.hubcaps.velocity